News and Events
UPDATED MARCH 27, 2020

SUNDAY MORNING WORSHIP & WEDNESDAY EVENING PRAYER are still scheduled through the end of April. Please continue to visit our website and Facebook for any changes.
RESURRECTION SUNDAY will now meet in the sanctuary rather than the Family Life and Outreach Center.
THE JACOBS BROTHERS CONCERT is still pending for the end of April.
ALL OTHER IN-CHURCH ministries, activities & events are CANCELLED THROUGH THE END OF APRIL.
SUNDAY, MARCH 29
"Where Did You Set Your Mind"

Colossians 3:1-7

Click or tap below to join at 10:30 AM, Noon, or 6:00 PM

FACEBOOK LIVE: March 29 at approximately 11:00 AM for the sermon only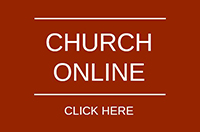 Click below to listen to past sermons.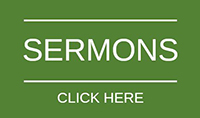 OFFICE HOURS March 30 – April 3
MONDAY – CLOSED
TUESDAY – 8:00 AM – 3:00 PM
WEDNESDAY – 8:00 AM – 3:00 PM
THURSDAY – 8:00 AM – 3:00 PM
FRIDAY – 8:00 AM – NOON
There are a couple of options if you are concerned about your weekly tithe:
1. You may drop off your tithe during regular office hours
MONDAY – CLOSED
TUESDAY – THURSDAY – 8:00 AM – 3:00 PM
FRIDAY – 8:00 AM – Noon
2. The church credit card machine can be used during the office hours listed above.
3. If you use a Bill Pay system, make checks payable to:
PUNXSUTAWNEY ALLIANCE CHURCH
1307 S Main Street ext.
Punxsutawney, PA 15767
4. Mail your personal check to the above address.
Wednesday Evening Praise and Prayer
Still meeting for now. Check back often for updates and changes.
Wednesday evening prayer and praise meets at 7:00 PM. We hope to see you there!
New Adult Sunday School Quarter
"Hearing God's Voice" Room 112
"Run With the Horses" Room 103
Ladies Exercise Classes
Tuesdays and Thursdays
11:00 – Noon
See Judy Anthony or Joyce Jordan for more information
Ladies Breakfast
***CANCELLED***
Thursday, March 19
9:00 AM (note the time change)
Gimmick's Restaurant
Men's Breakfast
**CANCELLED**
Tuesday, March 24 – Gimmick's Restaurant at 8:00 AM
Tuesday, March 31 – Lily's Restaurant at 8:00 AM
Tuesday, April 7 – Punxsy Phil's Restaurant at 8:00 AM
Ladies Bible Study
**CANCELLED**
Tuesdays at 9:30 AM
Room #105
NEW STUDY "12 Women of the Bible"
Based on teachings from:
Lysa Terkeurst
Elisa Morgan
Jeanne Stevens
Amena Brown
Naomi Zacharias
Jonalyn Fincher
Bring your favorite Keurig coffee or tea and bring a friend!
Prayer Chain Reminder
Please CALL the church office (814-938-8505) during office hours or CALL Pat/Pastor Jones with your prayer requests. Prayer Chain instructions are located on the bulletin board outside the sanctuary. Thank you.
Volleyball

**CANCELLED**
Tuesdays at 6:00 PM
Youth Yard Sale

Please save your items for the Annual Youth Yard Sale. We cannot accept any items until May 2nd due to limited space. Thank you for your contributions and your desire to help our youth. We appreciate all you do!
Sunday Evening Programs

**CANCELLED**
Sunday Evenings at 6:00 PM
KING'S KIDS
YOUTH GROUP
MEN'S GROUP – "Life-Changing Prayer" by Jim Cymbala
LADIES GROUP – "Sensible Shoes" by Sharon Garlough Brown
Are You Receiving the Alliance Life Magazine?
Alliance Life is free to all who regularly attend an Alliance Church.
Alliance Life, the official magazine of The Christian and Missionary Alliance Church, tells the story of the worldwide work
of the Alliance to mobilize readers to be involved in completing the Great Commission.
Please see Pastor Don or the Missions Team if you require assistance subscribing.
ADDRESSES
DONNA FORD
Jefferson Manor Health Center RM 212
417 PA 28
Brookville, PA 15825
ALLEN WOODS
Colonial Courtyard at Tyrone
5546 E Pleasant Valley Blvd
Tyrone, PA 16686
PAT WOODS & EMMA
1605 Highlandon Court
State College, PA 16801
KEN STODDARD
Mahoning Riverside Manor
98 Foundry Street
Punxsutawney PA 15767

Tri-County Furniture Bank
Do you know of a family in need, have volunteer time, or have gently used furniture that might benefit a family in our community? Contact Miller Brothers Furniture at (814) 371-5920 about their Furniture Bank or AGAPE Community Services
at (814) 375-9120 for more information.
Lifespan Family Services
Lifespan Family Services is dedicated to building families through adoption. They also are in need of good foster homes.
If you are interested, please check out the information pamphlet in the church foyer.

Mahaffey Camp and Conference Center
Upcoming Programs and Events:
Due to constantly changing updates on COVID-19, please call the Mahaffey Camp office for all event updates.
Phone: (814) 277-5544
Email: office@mahaffeycamp.com
Physical Address: 1559 Mahaffey-Grampian Hwy, Mahaffey, PA, 15757
Mailing Address: PO Box 277, Mahaffey, PA, 15757
With a huge selection of camps, retreats, getaways, and special events, Mahaffey Camp and Conference Center offers something for everyone!