Ladies Bible Study
Tuesdays at 9:30 AM in room #105
"Believing God" by Beth Moore
Bring your favorite Keurig coffee or tea
Bring a friend or two!
****** NO Bible Study on November 26th *******

Potluck Luncheon
Tuesday, November 19
Following the morning Bible Study


…when we acknowledge God's supreme role in our life and set our mind on Him, He enables us to be women of hope. ~ Elizabeth George

We will never be happy until we make God the source of our fulfillment and the answer to our longings. He is the only one who should have power over our souls. ~ Stormie Omartian


Proverbs 31:26 – She opens her mouth with wisdom, and the teaching of kindness is on her tongue.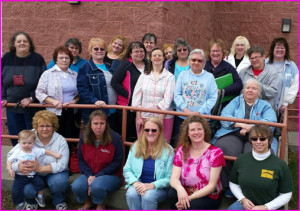 .
*No meetings during the summer months
*If school is delayed or canceled, Ladies Bible Study is automatically canceled.
Updated September, 2019