Welcome to Our Website
OFFICE HOURS: Tuesday – Thursday 8am – 3pm | Friday 8am – Noon (814) 938-8505

EMAIL: office@pcmachurch.org
ADDRESS: 1307 South Main Street Ext. Punxsutawney, PA 15767
Sunday School
Sunday mornings at 9:00 AM
1. PRESCHOOL room 133
2. CHILDREN room 122
3. YOUTH room 126
4. ADULT "Discerning the Voice of God" room 103
"Tactics: Discussing Your Convictions" room 105
"Communication in Marriage" room 112
"Run With The Horses" room 135
Sunday Night Family Night
Sunday evenings at 6:00 PM
1. GOOD NEWS CLUB (formerly King's Kids) room 135
Join us tonight at 6 PM for a "Blast Off" party! We will snack on astronaut food, build and launch rockets,
learn some awesome outer space facts, and so much more! AGES 3 – 6th grade
2. YOUTH GROUP grades 7-12 room 126
3. ADULT 12 NIGHTS GROUPS
– MEN'S GROUP "Life-Changing Prayer" by Jim Cymbala room 105
– LADIES GROUP "Praying Women" by Sheila Walsh room 103
Sunday Morning Worship
September 27, 2020
"You Probably Don't Know Them"
CHURCH IN THE FAMILY LIFE CENTER AT 10:30 AM
Bulletins available at the entrance
No nursery or Children's Church
Room 103 is available should you need to take your child somewhere. NOTE: This room is not staffed for child care. Children's videos will be available.
Radio Broadcast in the Parking Lot – 10:30 AM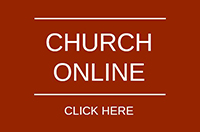 Click below to listen to previous sermons: