Welcome to Our Website!
OFFICE HOURS: Tuesday – Thursday 8am – 3pm | Friday 8am – Noon
EMAIL: office@pcmachurch.org
ADDRESS: 1307 South Main Street Ext. Punxsutawney, PA 15767
9:00 AM – Sunday School for all ages
10:30 AM – Worship Service in the Sanctuary
WEDNESDAY SCHEDULE


September 19, 2021
10:30 AM in the Sanctuary
"Some Ups"
No Children's Church for the month of September.

Nursery is now available during Sunday School at 9:00 AM in room 110, and during the Morning Worship Service at 10:30 AM in room 205.
FACEBOOK LIVE PLEASE READ:
Our Facebook Live streams will now appear on the feed below. Please refresh this page if you do not see it.
NOTE: There is currently an issue with Apple mobile devices and Facebook Livestream. You can still view the livestream on our
Facebook page
.
Church Online at 10:30 AM, Noon, and 6:00 PM
Click below to attend.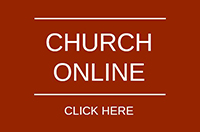 Click below to listen to previous sermons: