Welcome to Our Website
OFFICE HOURS: Tuesday – Thursday 8am – 3pm | Friday 8am – Noon
EMAIL: office@pcmachurch.org
ADDRESS: 1307 South Main Street Ext. Punxsutawney, PA 15767

Koins for Kids/Missions Moment
April 11, 2021
10:30 AM in the Family Life Center
PLEASE NOTE: We will continue to hold our weekly services in the Family Life Center until further notice. MASKS ARE REQUIRED for all indoor services, events, etc. Please adhere to our current policies concerning sanitizing when you enter and exit, have your temperature taken, and refrain from attending if you are sick or have tested positive for COVID-19. If you have tested positive, please remain at home until you have tested negative or have finished the quarantine period. Thank you.
Nursery is not available at this time.
Room 103 is available should you need to take your child somewhere. NOTE: This room is not staffed for child care.
Radio Broadcast in the Parking Lot – 10:30 AM
FACEBOOK LIVE PLEASE READ: Our Facebook Live streams will now appear on the feed below. Please refresh this page if you do not see it.
NOTE: There is currently an issue with Apple mobile devices and Facebook Livestream. If you are using the Safari Browser, tap on the "Aa" at the top left of the browser and select the "request desktop version". This should resolve the issue. If you are using iOS 12.0 or earlier, tap and hold the circular arrow at the top right and select "request desktop version." If this does not work, you can still view the livestream on our
Facebook page
.
Church Online at 10:30 AM, Noon, and 6:00 PM
Click below to attend.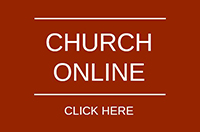 Click below to listen to previous sermons: