Welcome to Our Website
UPDATED August 8, 2020
OFFICE HOURS: Tuesday – Thursday 8am – 3pm | Friday 8am – Noon (814) 938-8505

EMAIL: office@pcmachurch.org
ADDRESS: 1307 South Main Street Ext. Punxsutawney, PA 15767
.
Sunday, August 9, 2020
CHURCH IN THE SANCTUARY – 9:00 OR 10:30 AM
Guest Speaker: Rev. David Nagel
Koins for Kids/Missions Moment Sunday
Bulletins available on the tables at the Sanctuary door
No nursery or Children's Church
Room 103 is available should you need to take your child somewhere. NOTE: This room is not staffed for child care. Children's videos will be available.
Radio Broadcast in the Parking Lot – 10:30 AM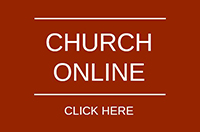 Click below to listen to previous sermons: