Resources
UPDATED May 23, 2020
OFFICE HOURS: Tuesday – Thursday 8am – 3pm | Friday 8am – Noon (814) 938-8505

EMAIL: office@pcmachurch.org
ADDRESS: 1307 S Main St Ext. Punxsutawney, PA 15767
Sunday, May 24 at 10:30 AM
Come as you are but stay in your car!
Garbage cans will be placed at both parking lot entrances for your tithe.
NOTE: Restrooms are not available.
Please continue to visit our website and Facebook for any changes.
Sunday, May 24 – 10:30 AM Church in the Parking Lot
10:30 AM, Noon, & 6:00 PM ONLINE CHURCH
Tuesday, May 26 –
FACEBOOK LIVE
– Children's Story Time with Pat Jones at 1:00 PM
Wednesday, May 27 – 7:00 PM Prayer Meeting using Zoom and also meeting at the church for those who feel
comfortable attending.
Friday, May 29 –
12:00 pm
Facebook Live
devotional with Pastor Jones
YOUTH YARD SALE – ***Postponed until August***
SUNDAY, MAY 24, 2020
10:30 AM Church in the Parking Lot
10:30 AM, Noon, 6:00 PM Church Online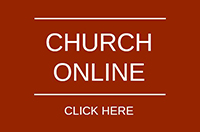 .
Click below to listen to past sermons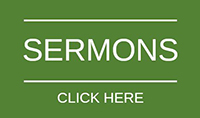 WEEKLY GIVING – There are a couple of options if you are concerned about your weekly tithe:
1. You may drop off your tithe during regular office hours
MONDAY – CLOSED
TUESDAY – THURSDAY – 8:00 AM – 3:00 PM
FRIDAY – 8:00 AM – Noon
2. The church credit card machine can be used during the office hours listed above.
3. If you use a Bill Pay system, make checks payable to:
PUNXSUTAWNEY ALLIANCE CHURCH
1307 S Main Street ext.
Punxsutawney, PA 15767
4. Mail your personal check to the above address.
Bulletin
Calendar
Worship Team
List of new worship music. Click to hear it on Youtube.